Our Venue Management In Practice
Supporting Arts in the Community
Pegasus has a long history of working with community groups. As managers of The Hills Centre for the Performing Arts, Pegasus primarily catered to amateur theatre and musical companies, (e.g. Sydney Youth Musical Theatre), multicultural events (e.g. Armenian Sydney Dance Company), school award nights and dance school end of year concerts. The company understands the challenge of realising the creative vision of these groups and helps to make that vision a reality, to the extent that their budget allows.
We have identified the following critical aspects of working with community organisations: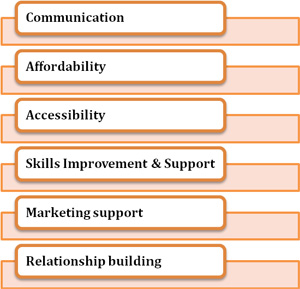 "From the Sydney Opera House to the Walkington Theatre in Karratha, the performing arts play a vital role in building stronger and more sustainable communities in Australia. Performing arts venues and touring companies are a hub for local cultural activity promoting inclusion and community development" - We All Play a Part
Click here to discover more about...
Our Green Project and Sustainable Venues
Accessibility
Financial and Asset Management
Programming, Producing and Venue Hire
Risk Management
OH&S
Memberships
Our Venues
Resources